Music:
The Glass Center has been fortunate in its amount of residents and visitors that have musical talent. Regular shindigs, hooplas, and old-time campfire bashes always bring out favorites and a fair amount of spontaneous improvs.
Glass Lake: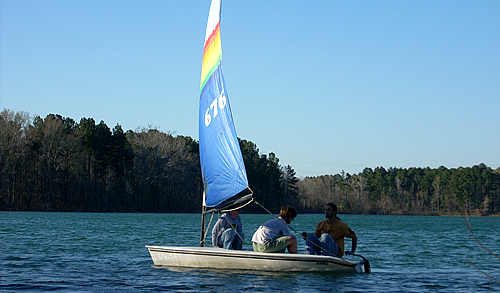 The 70 acre private lake is the focal point of life out here at the farm. The lake is ideal for boating but we only use those without motors. Kayaks, canoes, and sail boats frequent the water without producing any pollution in their wake. Although once a prized bass fishing spot, the fish suffered a huge drop in population from drought and acidic ph. They are making a comeback, however, and more and more fish seem to be swimming in the waters every day. Lake water is a great sustainable resource and has already been used to fill up the fish tanks in the greenhouse.
Healing Springs :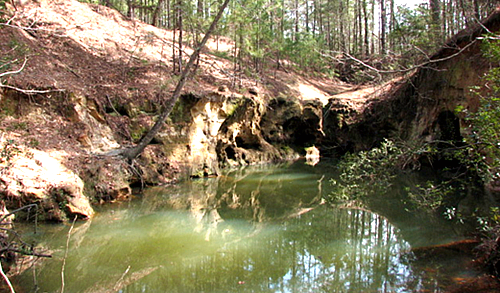 This natural wonder has been carved out from a creek bed slowly over time. The water stays a pristine clear aquamarine color, adding to the ambience of this tranquil spot. It has been said that the water contains healing properties and there may be some truth to it. When you come out to this spot, your woes have a way of simply melting away.
Amphitheater: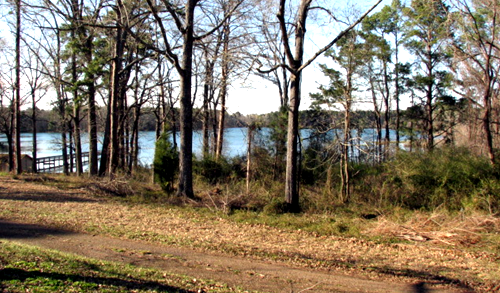 The amphitheater consist of a four-tiered sitting area that semi-circles around a large stage area (a bit hard to decipher from the picture). The grounds have become overgrown and are in the process of being cleared to be used as a facility for concerts, speaking events, etc.
Running and Mountain Biking Trails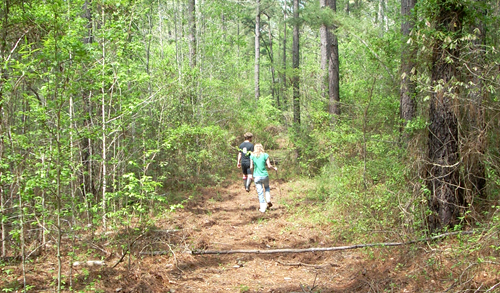 There are several trails currently available for running and mountain biking, and recently more utility trails have been cleared.
Dance Hall: The Dance Hall is really an old barn with a worn tin roof and a solid metal frame that one day will be converted.
Disc Golf Course